If you've got a mold presence in your home, don't bring out the bleach quite yet. You may want to take care of the mold removal right then and there, and while it's a good idea to take care of this mold as soon as possible, that doesn't mean you should tackle mold removal on your own.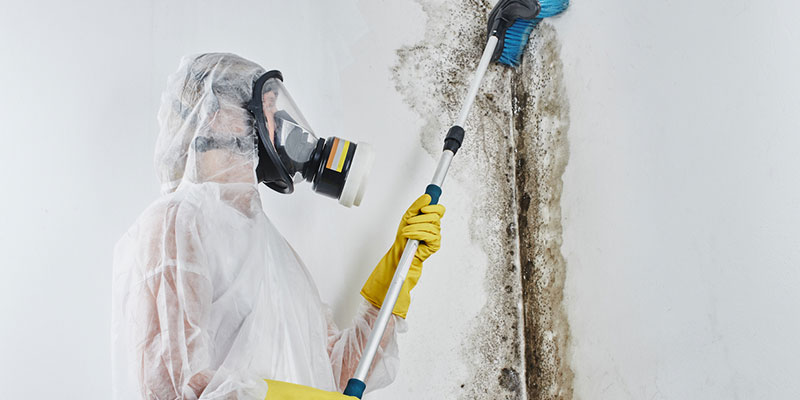 Professional mold handling experts are best equipped to handle mold removal. Here are some of the top reasons why:
Mold can travel. If you have mold contained within one area of the home, the last thing you want is for this mold to travel. However, this is a real possibility when mold removal is handled without professional help. You may accidentally spread mold to other areas of your home, but professionals know how to confine the mold before safely getting rid of it.
Professionals are more thorough. Proper mold removal can be more intense than you may think. An untrained person may stop cleaning once they no longer see spores, but that doesn't mean that all of the mold has been taken care of. Professionals will know where to check for any more growth before finishing the job and are more thorough in the mold removal process.
You can save money. You don't want to buy a lot of high-grade cleaning materials, only to miss growth spots or improperly clean. When you hire professional services, you don't have to worry about spending money on costly materials or those that aren't right for the job.
When it comes to mold removal, our services at Remtech Environmental are second to none, so contact us for all of your mold removal needs.