Turn to our certified professionals for mold cleanup.
Mold is one of those things you hope you'll never find in your home because it can cause structural problems and pose risks to human health. Learning that you have mold in your space can cause your anxiety to creep in, but when you contact the right people for mold cleanup services, you can stay calm knowing they are on their way to resolve the issue.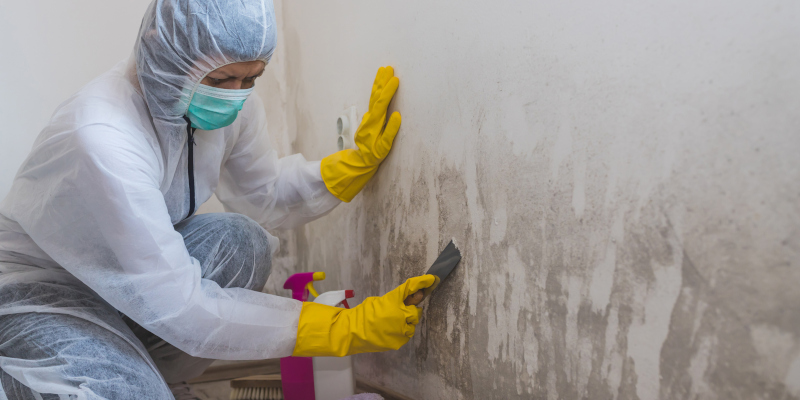 Here at Remtech Environmental, we have over 30 years of experience in environmental cleaning, including mold cleanup services. Thanks to our experience and passion for this line of work, we're second to none when it comes to cleaning companies in the Raleigh, South Carolina area. We thoroughly understand the causes of mold growth in a home, and we know how to resolve common mold problems using a combination of best practices, so you can count on us to provide excellent results. Whether you're a homeowner, property manager, general contractor, real estate agent, or environmental professional, our mold cleanup services will give you the peace of mind and clean interior you need.
Although there are other mold removal companies around, we set ourselves apart in several ways. First, we strive to make the mold cleanup process less stressful for every client. We don't believe in being pushy or using fear to get you to schedule mold cleanup services. Instead, we are here to be a helpful resource. We'll answer your questions about how to spot the signs of mold, what to do while you wait for cleanup, and how you can prevent mold growth in the future. Second, we are very responsive. When you have a mold problem, you can rely on us to address your needs promptly and arrive when we say we will.
Often, the presence of mold is obvious. For example, you may see it growing on the ceiling or around your windows. Other times, mold may be harder to spot, but its pungent odor will alert you to its existence. We also recommend looking out for more subtle signs of mold, such as water stains, nail pops, wall discoloration, and visible drywall seams. If you notice any of these problems, our team would be happy to come check it out for you.
When it is time for us to start the mold cleanup process, we'll diligently assess the affected area and plan our cleaning process. From there, we will isolate the area with barriers in order to prevent the mold spores from spreading to other areas in the home. We'll remove all the mold and damaged materials while wearing protective gear, clean up with the appropriate products, and dry the area off with fans or dehumidifiers, if needed.
For effective mold cleanup and exceptional customer service, simply call our certified team. We're prepared to efficiently remove mold from your house and give you the peace of mind you deserve Contact us today if you would like to schedule mold cleanup services or learn more about how we can help you.