If you need help evaluating your property near Raleigh for the presence of asbestos or help removing known asbestos-containing materials, we have the knowledge and experience necessary to do it safely.
Almost everyone has heard of asbestos and knows that it can cause health issues, but you may not really understand what it is, when it was primarily used or what materials may contain it. Asbestos is a naturally occurring mineral that has been used in thousands of different materials, including many building materials. The use of asbestos was drastically reduced in the 1980s, so most modern building materials and buildings rarely contain asbestos. If your home or business was built before 1985, it is more likely that it may contain materials with asbestos.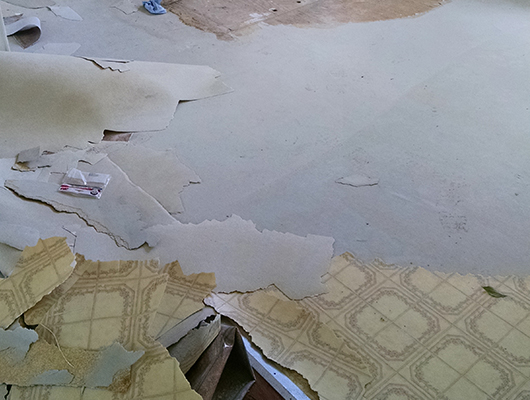 Here are some of the building materials that were produced with asbestos fiber content
Popcorn ceiling spray coatings
Floor tiles and vinyl flooring like linoleum
Drywall and joint compound (drywall mud)
Plaster walls and ceilings
Pipe insulation wrappings
HVAC duct tape or duct insulation
Asbestos is generally not harmful unless it is disturbed, but these materials can degrade and deteriorate over time, making it more likely that they can release airborne fibers that can cause cancerous diseases when inhaled. Exposure to these fibers can lead to symptoms decades later. You can't see or smell asbestos, so if you aren't sure if your home or business contains asbestos (especially if it was built before 1980), it is a good idea to get it evaluated.
Here at Remtech Environment, we can take samples of various materials in your building and have them evaluated for asbestos. If asbestos is present, we can help with the safe removal and disposal of the problem material. Once the removal is complete, we will complete secondary testing to make sure all asbestos is gone. We have been helping property owners with asbestos in the Raleigh, North Carolina area for over 20 years. Give us a call today.
Similar Services We Offer: