There are several reasons why we recommend that you leave water damage cleanup to professionals if you've experienced a flood, appliance malfunction, or have another situation that has put water inside your Raleigh, NC home. Among the reasons, we believe that the typical homeowner is not equipped to handle all the potential contaminants involved. Even in the case of clean water, rather than a sewage backup or flood water situation, there is still the potential for the water to have become contaminated by building materials and other household products.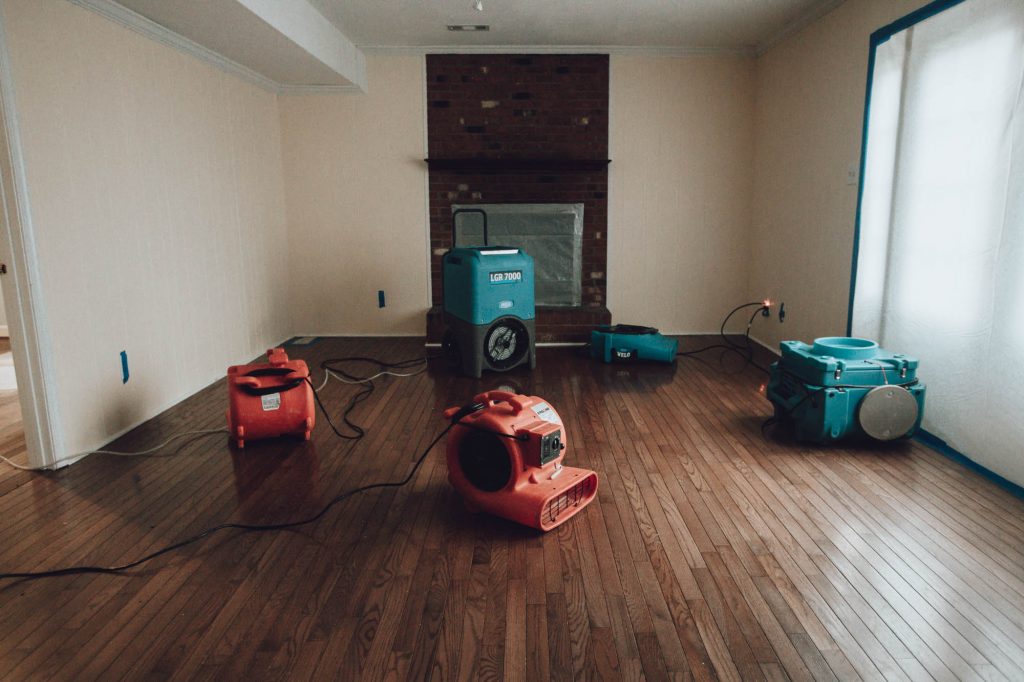 One thing that we share with our customers that they are surprised to hear is that there is the potential for water damage cleanup to involve materials with asbestos in them. It is a common misconception that asbestos has been banned in the United States. The reality is that it remains legal even though more than 60 other countries have banned it. Asbestos is, however, restricted. What that means is that before a manufacturer can use it in their product, they must go through an EPA review process. One thing that troubles most people about this is that since asbestos mining ended in this country in 2002, the asbestos used is imported.
What types of building materials could contain asbestos and make using a restoration company the wisest course of action?
It might surprise you how many building materials in your home could contain asbestos and need to be removed properly during a water damage situation. Ceiling materials, flooring products, roofing, and wraps for pipes and ducts can still legally contain asbestos. In fact, you can find asbestos in these products today at big box retailers.
It is safe to say that the use of asbestos dropped off considerably after 1979 and became minimally used by the late 1980s. However, if your home was built during that time, it is a wise course of action to turn your water damage project over to our trained professionals. For complete peace of mind considering the ongoing use of asbestos in building materials, we recommend contacting our restoration company when you experience a water damage situation. Our crew will take the proper precautions to remove any unsalvageable building products and dispose of them safely so that you, your family, and your pets are safe from the potential health hazards related to asbestos.
What about rooms that suffered smoke damage rather than flood damage?
It depends largely on the extent of the fire, such as the heat put off, and whether the firefighters' efforts resulted in water and moisture throughout the home. As professionals serving the Triangle, including Raleigh, Durham, Cary, Morrisville, Wake Forest, Wendell, Smithfield, Garner, Clayton, Zebulon, Apex, Fuquay-Varina, Holly Springs, Hillsborough, Chapel Hill, Carrboro, Mebane, Henderson, Roxboro and surrounding areas, with nationwide service also available, we have the experience you need to deal with your specific situation. We can safely handle every part of your project, including emergency services and answering questions for your insurance company.
Do you determine if asbestos is involved when performing emergency restoration services?
We use the utmost in safety precautions when doing the initial response, but our main concern is resolving the water damage in a timely manner to help avoid the need for mold remediation. Since mold damage can begin rather quickly, even after something as minor as a water heater leak, we concentrate first on removing the water and then deal with salvaging and removing unsalvageable materials. It is at this stage that we take into consideration the safe removal of any asbestos materials.