Professional Asbestos Removal
Remtech has been licensed asbestos removal specialists for over 20 years, helping homeowners and commercial property owners in Cary and all across North Carolina safely remove asbestos from their property.
Concerned about asbestos exposure?
You can't see or smell asbestos, which makes it a very sneaky health concern.
Inhaling airborne asbestos fibers can cause cancerous diseases, and symptoms of poisoning don't show themselves until 20 to 30 years after asbestos exposure.
If you know or suspect that asbestos is on your property, you need to call the experts. Remtech is licensed, insured, and experienced to safely remove asbestos from residential, commercial, and industrial properties.
A common question people ask is "what is asbestos?" Asbestos is a mineral that was mined and has been used in thousands of different products, it was especially common among building materials such as:
1. POPCORN CEILINGS
2. FLOOR TILES
3. DRYWALL
4. SIDING
5. PIPE WRAP
6. VINYL FLOORING (OR LINOLEUM)
7. ROOF SHINGLES
8. CEILING TILES
Remember, it's not possible for you to tell whether a material in your home contains asbestos simply by looking at it, you need to get an expert involved.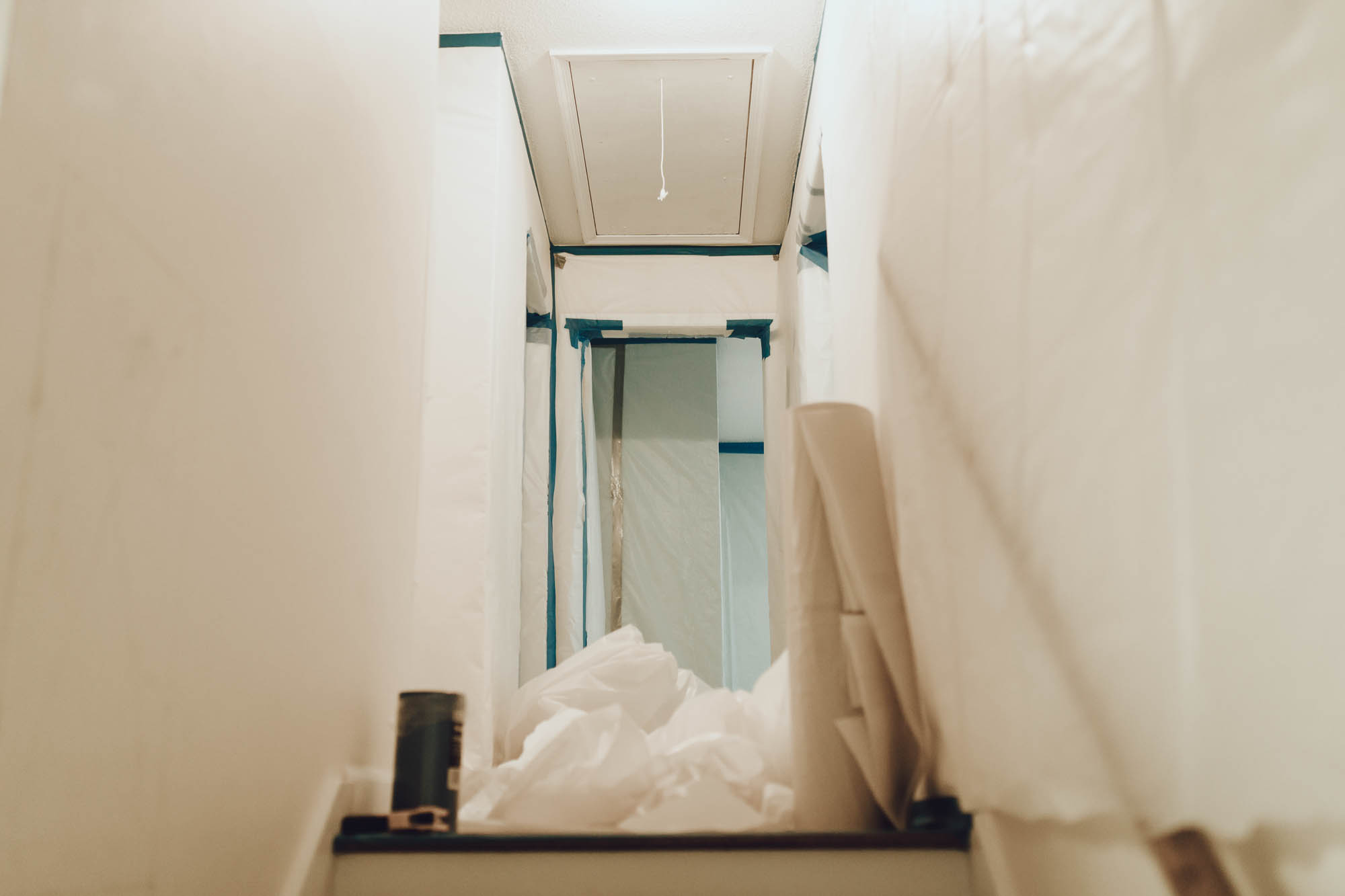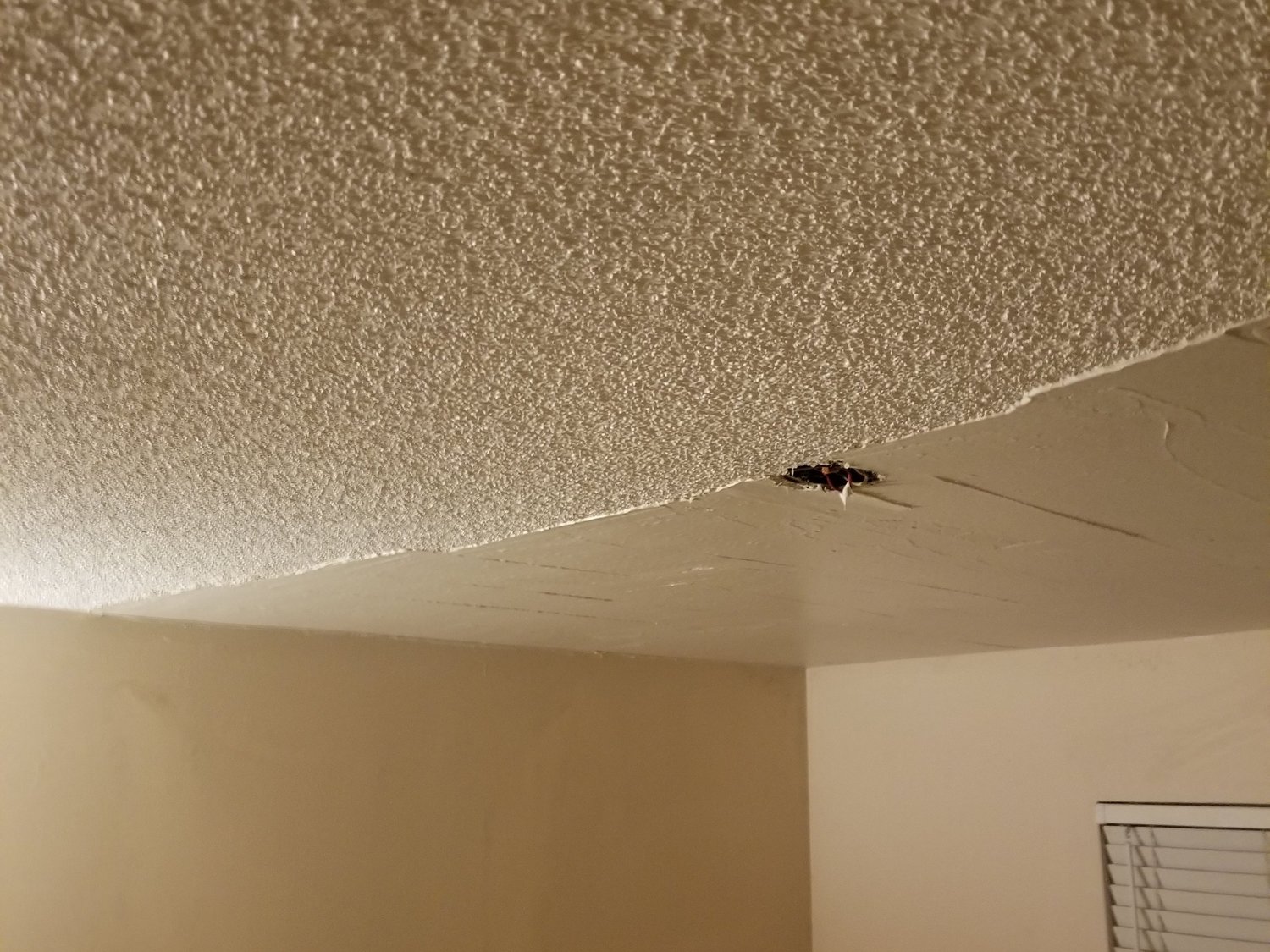 Popular from the 1950s to 1980s by builders, popcorn ceiling was used as a spray-on texture to hide imperfections on ceilings inside homes. The problem? It contained asbestos.
Despite serious asbestos-related health concerns, spray-on products like popcorn ceiling were used heavily up until they became banned by The Clean Air Act in 1978.
But even some homes built in the 1980s can contain asbestos popcorn ceiling because the Act allowed businesses to use up their existing inventory of products.
Popcorn ceiling is friable, which means you can easily damage it — and even just grazing friable asbestos with your hand can release toxic asbestos dust and dangerously increase levels of asbestos exposure.
This is especially important to know if you're thinking about popcorn ceiling removal as a DIY project when renovating your home.
60% OF DIY‑ERS
report asbestos exposure during renovation projects.
Remember, once asbestos fibers are exposed and airborne, there's no DIY measure to contain the damage. If you do it right the first time, you can avoid significant asbestos removal cost in the future.
WHY YOU REALLY CAN'T JUST PAINT OVER ASBESTOS…
If any of the building materials listed above are frayed or falling apart in your home, or you're thinking about a renovation that could disturb any of those materials, be careful.
The Environmental Protection Agency recommends that you have licensed and accredited asbestos contractors like us help test these materials before you do anything else.
When you're in the middle of an exciting renovation project for your home, the last thing you might want to do is asbestos removal — it's tempting to just paint over and pretend it's not there.
Paint and sealants that can be purchased at hardware stores or online might delay the threat of asbestos, but it certainly does not remove it from your home. If at any point in the future you cut or drill the painted area you will expose your entire home to toxic asbestos fibers.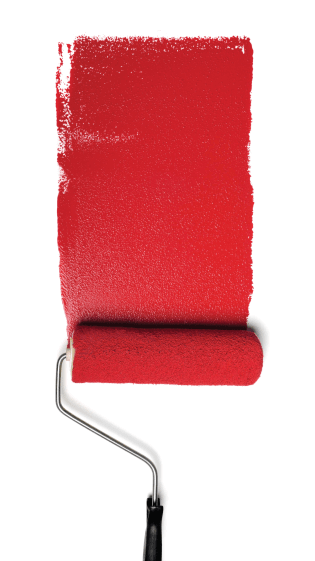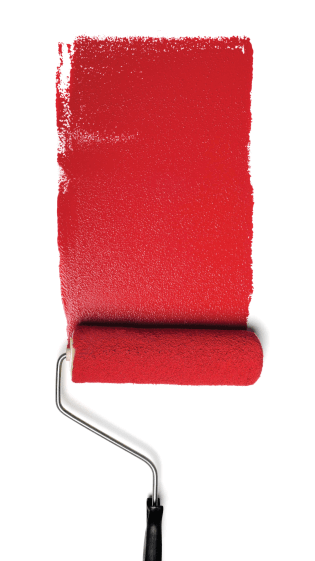 Our licensed asbestos abatement specialists hold the highest level of training and certifications in their field.
Our accredited asbestos specialists will help you collect samples to send to a certified lab for assessment.
Complete removal of any asbestos-containing materials.
Proper disposal of those materials to eliminate any future asbestos issues.
Sealing or treatment of the affected area to ensure that asbestos fibers aren't released elsewhere.
Enclosure or encapsulation to prevent the release of fibers during the asbestos removal process.
After we have corrected the issue, certified asbestos testing is required to approve the area before the owners can return.
GET A FREE REMOVAL CONSULTATION
While federal law doesn't require the seller to disclose that their home contains asbestos or vermiculite, a type of insulation where asbestos is commonly found, North Carolina state law does require the seller to disclose this information.
That's helpful, because in the Raleigh area alone, 1 in 5 homes currently on the market were built in the 1980s or earlier and are a possible asbestos risk.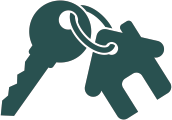 Proud to Provide Certified Asbestos Abatement Services All Across NC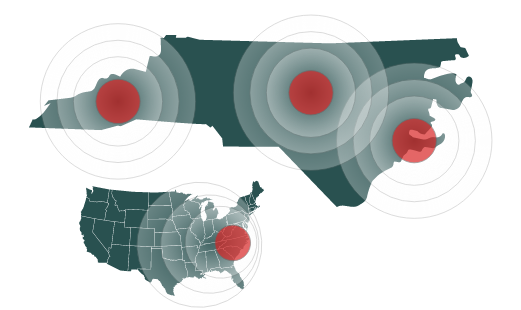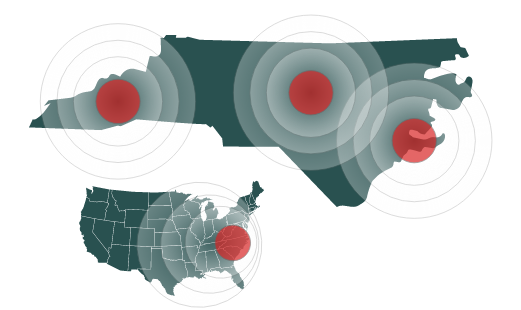 Proud to Provide Certified Asbestos Removal Services All Across NC
At Remtech Environmental, our first priority is your safety — you can count on our licensed asbestos specialists for skilled service and attention to detail from start to finish.
---
At Remtech Environmental, we offer asbestos removal services for customers in Raleigh, Durham, Cary, Asheville, Morrisville, Wake Forest, Wendell, Winston-Salem, and Greensboro, North Carolina.
Surprising Information About Asbestos Removal
At Remtech Environmental, we always strive to be a valuable source for information for members of our Cary, North Carolina community. As such, one important fact we want to share with you is that you cannot be completely certain that you are safe from asbestos when doing a home renovation just because you don't have an older home. A common misconception is that asbestos has been banned, when in reality, you'll still find it in certain building materials on the market today. When removing materials from your home, it is best to check with us to see if professional asbestos removal is a wise course of action.